Twisted Beast Uriens Dildo Demon's Blood (Ombré) Medium
Premium silicone dildo with Vac-U-Lock 20.2 x 3.9–8.4 cm
A red and black fox dildo with a penchant for raiding holes and chicken coops. Made of the finest soft platinum silicone, Vac-U-Lock compatible. Total length 20.2 cm, insertable length 16.5 cm, diameter 3.9–8.4 cm. Detailed description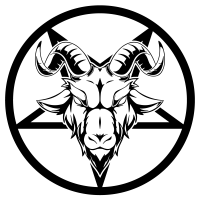 Worldwide
Express Delivery
Description
A sly fox who likes to play with its holes.

Uriens, one of the four cardinal demon kings, dominates the East and targets those who think only with their holes. He uses his cunning to lure his victims into the demon realm. Once successfully ensnared, he conjures endless hordes of demons to stretch them and prepare each hole for his demonic knot.

Uriens takes a twisted delight in creating a false sense of security in you as he tries to take control of your hole. Its tapered head will enhance the feeling that all is going well. When suddenly, halfway up his muscular cock, its huge, bulging knot stretches you more than you expected.

With this fox dildo wedged in your ass, you have no choice but to bounce on its base until Uriens is done with you.
Specifications
Size: Medium
Material: soft medical grade platinum cure silicone
Colour: red-black (Demon's Blood (Ombré))
Base: with Vac-U-Lock hole – can be used with a wide range of Vac-U-Lock compatible accessories (strap-on harnesses, suction cups, handles, fucking machines and more)
Suction cup: we recommend buying a HUNG System suction cup
Dimensions (approx.)
Total length: 20.2 cm
Insertable length: 16.5 cm
Diameter: 3.9–8.4 cm
Circumference near head (official): 13 cm
Circumference at knot (official): 23 cm
Circumference near base (official): 17 cm
The Twisted Beast are compatible with all lubricants. Standard water-based or silicone lubes are good for smaller-sized dildos, for the bigger ones we recommend powder lubes such as J-Lube. You can mix them very thick and therefore make using larger toys much easier.
Wash the dildo in warm soapy water, air dry, and then we recommend using a sex toy cleaner. If necessary, you can sterilize it in boiling water.
Reviews
Parameters
| | |
| --- | --- |
| Code | TBT44RD |
| EAN | 5420044231515 |
| Brand | Twisted Beast |
| Colour | Red |
| Experience level (1–10) 😈 | 7 |
| Features | Vac-U-Lock compatible |
| Material | Silicone |
| Original name | Twisted Beast Uriens Demon's Blood (Ombré) Medium |
| Recommended lubes | Hybrid, Water-based, Silicone |
| Size – circumference max. (cm) | 23 |
| Size – diameter max. (cm) | 8.4 |
| Size – length insertable (cm) | 16.5 |
| Size – length total (cm) | 20.2 |
| Tags | Fantasy |
| Vibrating | No |
| Weight (g) | 564 |

We know the products we sell. Do you need help?
Chat with us from Monday to Saturday 9:00 to 19:00 (CET) or leave a message anytime.
Start Chat
Twisted Beast
Enter the demonic realm. Fantasy toys from Twisted Beast are inspired by hellish characters, which will shake you up. They are made from soft, 100 % platinum silicone that will make your experience one of a kind. The design of the toys is a result of an incredible artist team that created not only inspirational paintings but also deep stories connected to each character. Thanks to that, each toy has a unique feeling and soul, bringing you uncontrollable lust.
The Twisted Beast brand started in the UK in April 2021 to bring the highest quality and most comfortable toys of the untraditional spirit onto the European market. After only one year, the brand found fans all around the world who love the touch of mystery and perfect workmanship.
All Products from Twisted Beast