Hankey's Toys Heavy Duty 4″ Suction Cup
Extremely strong Vac-U-Lock compatible suction cup 10 cm
Suction cup from Hankey's Toys for Vac-U-Lock compatible toys. Extremely durable with a firm grip guarantee. Made of metal and black silicone. Base diameter 10 cm. Detailed description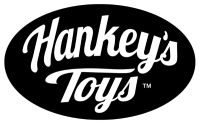 Worldwide
Express Delivery
Description
An incredibly strong suction cup that sticks perfectly to any smooth, non-porous surface. The silicone base is extremely durable and the aluminium tip is long enough to grip your toy firmly. The Heavy Duty Suction Cup is compatible with all Vac-U-Lock dildos and anal plugs.
Tip: Applying a small amount of oil, lubricant or other liquid to the bottom of the suction cup will greatly improve its firmness and its durability during your play. Place the suction cup first. Pressing firmly on a non-porous surface will remove air from underneath, and the suction cup will remain firmly attached to the surface. Then you can attach the toy, but always apply a small amount of lubricant to the tip to prevent splitting and damaging the toy material around the Vac-U-Lock hole. Always use caution when inserting and removing the toy from the tip.
The 4″ size has a base diameter of 10 cm and is designed for toys smaller or equal in size to the L or L/XL designation. Compatible with water-based lubricants.
Reviews
Parameters
| | |
| --- | --- |
| Brand | Mr. Hankey's Toys |
| Colour | Black |
| Features | Vac-U-Lock compatible |
| Material | Metal, Silicone |
| Original name | Mr. Hankey's Toys Heavy Duty 4″ Suction Cup |
| Weight (g) | 248 |

We know the products we sell. Do you need help?
Chat with us from Monday to Saturday 9:00 to 19:00 (CET) or leave a message anytime.
Start Chat