Slave4master Leather Suspension Wrist Restraints
Handcuffs with padding
Leather cuffs from Slave4master are ideal for hanging your slave by the wrists. Featuring a steel handle for holding. Total length of the restraints 26 cm and width 12 cm, length of the handle 10 cm and diameter 2 cm. Detailed description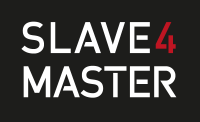 Worldwide
Express Delivery
Description
Slave4master Wrist Restraints allow you to hang your partner by the wrists and are ideal for all BDSM lovers. The handcuffs feature a stainless steel bar that your slave can hold onto during play. Each of the cuffs is equipped with a metal D-ring for easy hanging. They are made of quality firm leather and padded with soft foam, ensuring comfort even when hanging for extended periods of time.
Total length of the restraints is 26 cm and the width is 12 cm, the handle is 10 cm long with a diameter of 2 cm. The size of each of the handcuffs can be adjusted using two buckles and five-hole straps. Allen key (hex wrench) is included to easily remove the handle.
Reviews
Parameters
| | |
| --- | --- |
| Brand | Slave4master |
| Colour | Black |
| Experience level (1–10) 😈 | 8 |
| Material | Stainless steel, Leather |
| Original name | Slave4master Leather Suspension Wrist Restraints |
| Tags | Fetish – leather |
| Weight (g) | 638 |
Listed In
We know the products we sell. Do you need help?
Chat with us from Monday to Saturday 9:00 to 19:00 (CET) or leave a message anytime.
Start Chat