Neoprene Puppy Hood Red-Black
Neoprene dog mask for puppy play
Red-black neoprene puppy hood with ears and removable muzzle. Looks great and is very comfortable even for long-term wear. Detailed description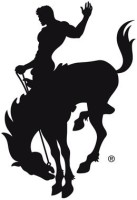 Worldwide
Express Delivery
Description
Put on this puppy mask and let your unique dog personality show off – are you rather a good boy, who happily fulfills the wishes of his owner, or a wild dog that needs to be tamed properly? It's time to find out!
You will love the RudeRider dog mask thanks to its exciting look and comfort, there are no zippers or lacing to mess with. The hood is made of neoprene, which is soft and stretchy.
The puppy hood has a removable muzzle so you can gnaw master's bone or drink without leaving pup headspace.
These Neoprene Puppy Hoods come in two sizes for perfect fit:
Size S–M
Head circumference at brow: 56–58.5 cm
Chin over crown: 66 cm
Size L–XL
Head circumference at brow: 58.5–61 cm
Chin over crown: 68.5 cm
Don't forget! Every puppy needs a butt plug with a dog tail he can happily wag with.
Reviews
Parameters
| | |
| --- | --- |
| Brand | RudeRider |
| Clothing – material | Neoprene |
| Clothing – size | |
| Colour | Black, Red |
| Experience level (1–10) 😈 | 5 |
| Original name | RudeRider Neoprene Puppy Hood Red |
| Tags | Puppy play |
Listed In

We know the products we sell. Do you need help?
Chat with us from Monday to Saturday 9:00 to 19:00 (CET) or leave a message anytime.
Start Chat