Mr. S Leather Neoprene K9 Muzzle Cobalt
Neoprene muzzle for puppy play
Get a variety of muzzles to match different outfits, or just swap your old one for a new one – either way, you'll have a muzzle for every occasion! Compatible with Mr. S Leather Neo Face Muzzle Head Harness and Puppy, K9 or Frisky Hood. Colour: blue (Cobalt). Detailed description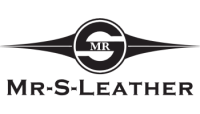 Worldwide
Express Delivery
Description
Muzzle for Mr. S Leather Neo Face Muzzle Head Harness and Puppy Hoods
Just like a haircut, a new muzzle will give you a fresh and perfect look. Get several muzzles to match different outfits and combine them with a neoprene head harness Mr. S Leather Neo Face Muzzle.
The muzzles are in the same style as the muzzles sold with the K9 Hood, but are also fully compatible with the Puppy Hood and Frisky Pup Hood. The colour combination is up to your mood.
Features
Colour: Blue (Cobalt).
Material: Neoprene.
Package contents: 1x neoprene muzzle (harness not included).
Care: Hand wash in room temperature water with fragrance-free soap. Air dry.
Warning! The muzzles are fitted with black plastic snaps – the muzzles are, therefore, not compatible with older hoods with metal snaps.
Reviews
Parameters
| | |
| --- | --- |
| Code | NEO602LT |
| Brand | Mr. S Leather |
| Colour | Blue |
| Material | Neoprene |
| Original name | Mr. S Leather Neoprene K9 Muzzle Cobalt |
| Tags | Puppy play |
| Weight (g) | 34 |
Listed In

We know the products we sell. Do you need help?
Chat with us from Monday to Saturday 9:00 to 19:00 (CET) or leave a message anytime.
Start Chat