Mister B Slave Harness
Black leather men's full-body harness
Modern harness for men made of high quality leather which will last you a lifetime. It is decorated with metal rings and studs. It runs from the shoulders to the cock ring, which can be easily exchanged. Master can enjoy free access to your anus! The size can be adjusted with buckles. Available in sizes S–XL. Detailed description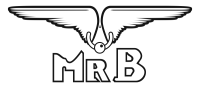 Worldwide
Express Delivery
Description
Mister B Slave Harness is full body adjustable harness made of highest quality leather and decorated with metal rings and studs. The harness is an improved version and it may be less comfortable to wear initially, until the skin soften, then will last you a lifetime. Two straps go from your back downwards, over your buttocks, towards a cock ring in the front. Since the cock ring is removable, you can exchange it for your favourite cock ring or change the other size of it easily. Access to your anus is left intact so back entrance is still easily possible. You can adjust the size that fits you with the buckles.
Reviews
Parameters
| | |
| --- | --- |
| Brand | Mister B |
| Clothing | For men |
| Clothing – size | S, M, L, XL |
| Colour | Black |
| Material | Leather |
| Original name | Mister B Slave Harness |
Listed In
We know the products we sell. Do you need help?
Chat with us from Monday to Saturday 9:00 to 19:00 (CET) or leave a message anytime.
Start Chat